Does Contract Staffing cut cost and help companies meet deadlines?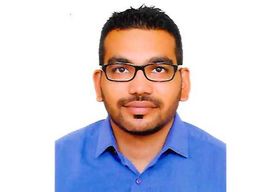 Having said that, we cannot ignore the fact that Cost Cutting and Meeting Deadlines are the most important aspects of any business and have helped organizations grow from top to bottom, achieve unexpected profits and survive during the turmoil.
"Contract Staffing definitely helps us cut cost and meet deadlines in many ways".
1) Reduce Hiring Costs: Staffing firms provide contractual resources minimal one time hiring fee. This really helps reduce the costs for high attrition manpower.
2) Convert fixed cost to variable – In most of the organizations, labor is the biggest line item in your operating budget. A planned staffing model will help you minimize that expense. You can reduce your core staff to necessary levels and partner with a qualified temporary staffing vendors to supplement your staff to meet peak programmatic and operational demands as needed.
3) Eliminate overtime - Overtime is an extremely expensive way to get work done. Using temporary employees in place of overtime can reduce labor costs.
4) Reduce Training Cost - Training is expensive and byworking closely with your staffing partner, you can gain access to candidates who are well trained and have experience in the skills you need. To enhance productivity further, partner with your staffing firm to create an initial orientation and training program for new hires.
5) Shift Administrative Burden - When you use temporary staff instead of direct hires, all costs associated with processing and administering payroll and benefits are transferred from your organization to the staffing firm.

6) Prevent Unemployment Claims- Unlike short-term direct employees, temporary staff work for your staffing partner—not you. Consequently, their unemployment claims don't affect your rating or your bottom line.

7)Take Advantage of a Staffing Firm's HR and Legal Capabilities – Trust me, a staffing organization cannot function without capable HR & Legal Professionals. You can take advantage of their capability and use it for your business. Trusty me, these people are practically far more experienced and have handle too many complexities in their day to day job routine.

8) Extra resources to meet the deadline – There are times when extra hands are needed in an organization without a long term commitment. Hiring a temp employee can be the best solution as they can fill the gap quickly without any long term commitment involved.

9) Managing the deadline of a key customer - When a key customer moves the deadline up on a big project and you don't have the required staff handy, then Temp workforces can help you big time. When a big-ticket project comes by and your company doesn't have the requisite bandwidth to match service-level agreements (SLAs) with existing staffs, then Temp workforces help you big time. There are several ways wherein you can employ temp workforce to meet your deadlines.

10) A staff quits suddenly – A Temp staff also comes in handy if a staffer quits with little notice, or is on vacation while there is major work that needs to be done.

An obvious advantage of using temp workforce is the flexibility that they bring in to an organization. This flexibility helps relieve the existing staff from being over-burdened and burned out at times of extreme work pressures and meeting tight deadlines or SLAs. They can be brought in to do specialized work the existing staff may not be qualified to do.

The above mentioned points clearly define the fact that "Contract Staffing cut costs and help companies in meeting deadlines".